There are 2 due date options for a Lesson Plan: Set Days and Set Date
Set Days – Creates a due date for a lesson plan based on a specific number of days (e.g. 90 days). Any user assigned this Lesson Plan will have 90 days to complete it from the date of assignment.
a. Course Set to Expire - allows a specific number of extension days to be added to the initial due date.
b. Extension Period Notification - automatically notifies users of extension period via email.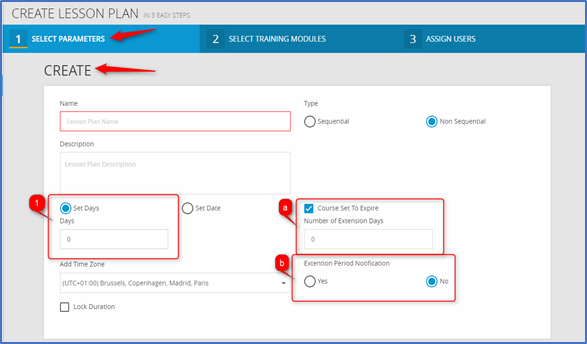 2. Set Date – Creates a due date for a Lesson Plan based on a specific start date and end date.