To delete a user account:
Click the

icon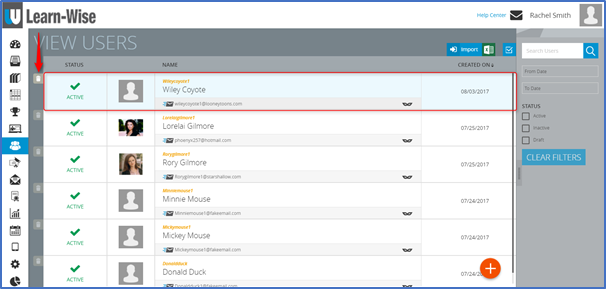 Click "Yes" (to confirm you would like to delete this user)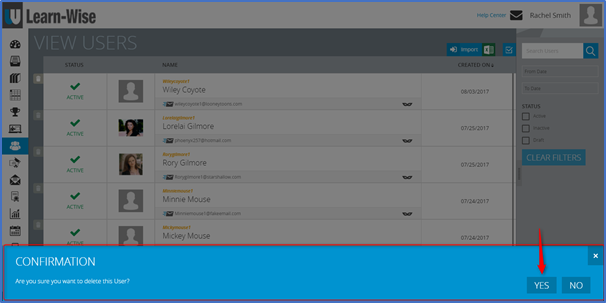 NOTE: Users that have logged data in the system cannot be deleted. (Users can have data in the system a number of ways including logging in, taking a Lesson Plan, etc.) However, these users can be made Inactive in order to block their access to the system and to free their seat for another user.