To add events to the calendar:
Select Calendar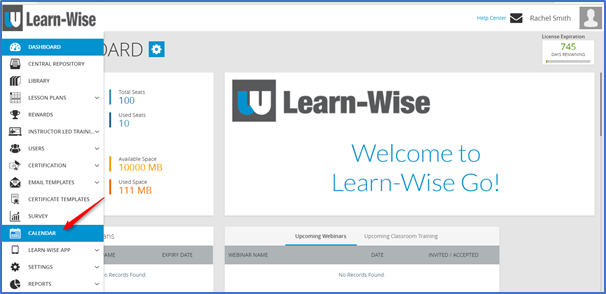 Select the day to create an event.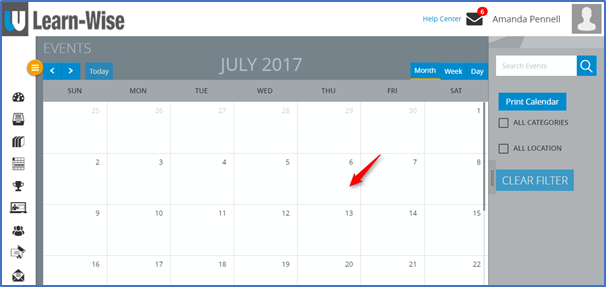 Enter event information (title, start date, end date, time of day, category, location and description (optional)) > Click "Save"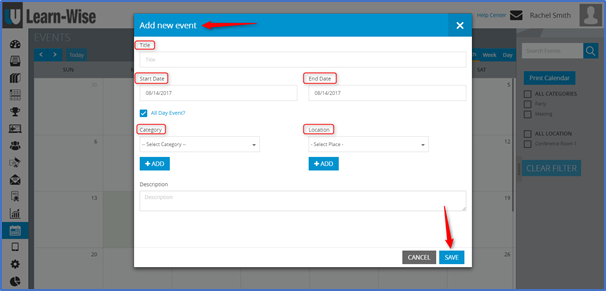 NOTE: To add specific times to an event, unselect the "All Day Event" box.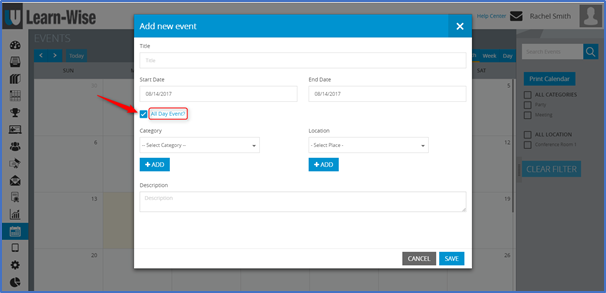 To change event time:
Click on date text box > Click clock icon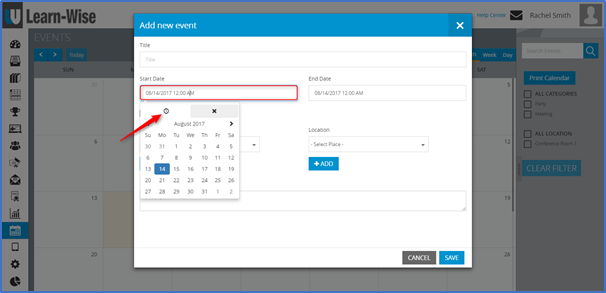 Use the arrows to change the time > click the AM/PM button to change from AM to PM or vice versa.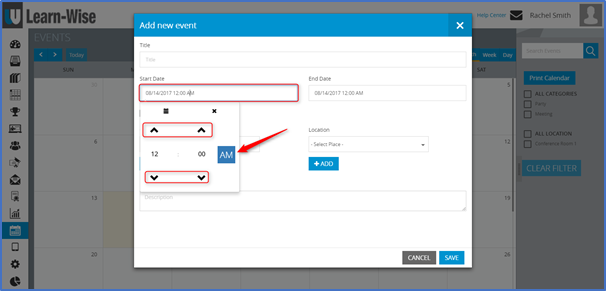 To add a category:
Select a previously added category or create new category by clicking "Add"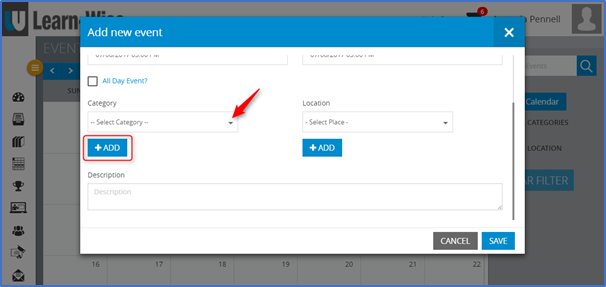 To add a new category:
Enter type category name > choose a color (by clicking the blue color box) > Click "save" icon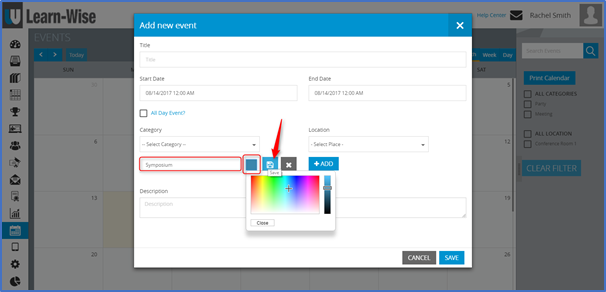 To add a location:
Select a previously added location or create a new location by clicking "Add"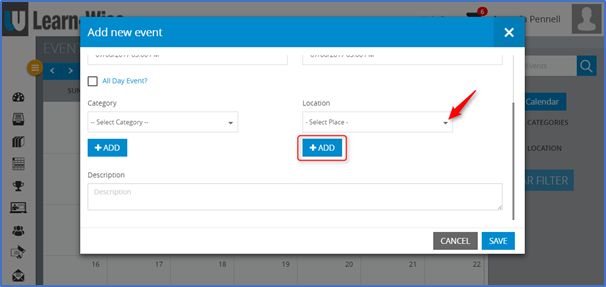 To add a new location:
Click "Add" > Enter location > Click "save" icon