Creating a customized welcome message is a great way to welcome users to your company's Learn-Wise Site in a more personal way. Learn-Wise Go allows several customization options for the user's dashboard welcome message.
To customize the welcome message:
Select Settings > Welcome Message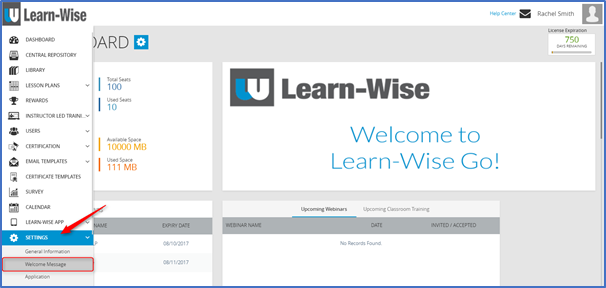 Possible customizations include:
Uploading an image (NOTE: preferable dimensions are 930 x 375)
Customize language from the drop down menu
Customize message using text box
To upload an image:
Click "Upload" (to choose an image for the welcome message)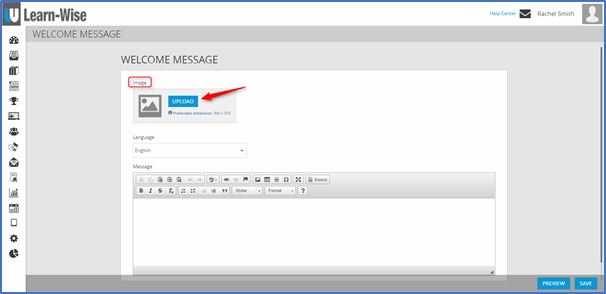 To customize a text message:
Type the text of the message into the box under "Message"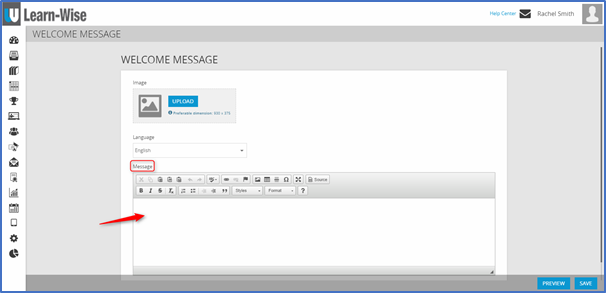 To customize the language of a text:
Click drop down menu under "Language"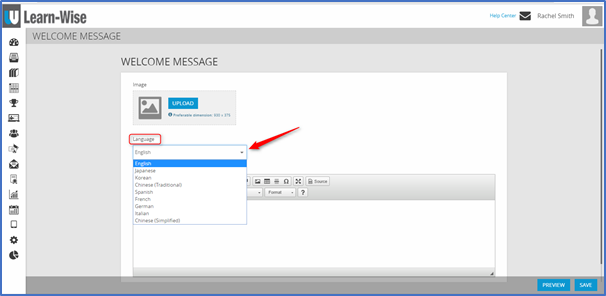 Note: the language customization option allow you to create custom welcome messages in each system language. Users will see the welcome message in the language they select at login. Each language is a blank template until it is customized. Example, if you provide a German language message, only user who use the system in German will see that message. If a user chooses French, they will not see any welcome message unless a message is created for the French template.