Articulate Storyline (2, 3, and 360) allow you to create custom surveys to deliver through Learn-Wise Go.
To build a survey:
Step 1: Insert Survey Question Slides. You can insert the following survey question types:
Likert Scale
Pick One
Pick Many
Which Word
Short Answer
Essay
Ranking Drag and Drop
Ranking Drop-down
How Many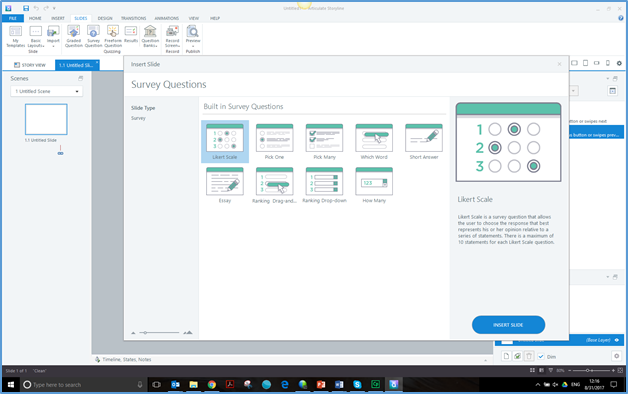 Step 2: Insert Survey Results Slide.
Be sure to use the Survey Results slide and not the Graded Results Slide.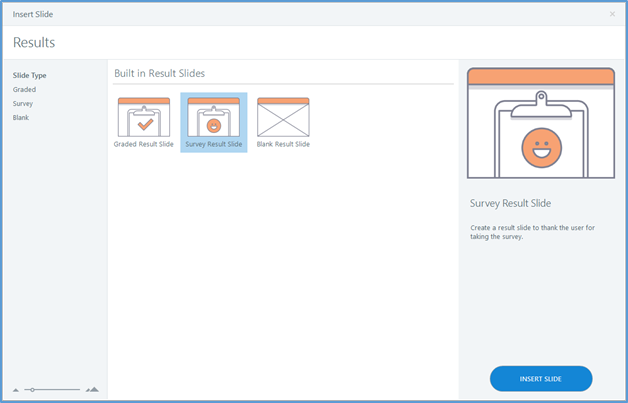 Step 3: Publish your quiz.
Please use the following settings:
LMS Output options: SCORM 2004
Reporting and Tracking Options:
LMS: SCORM 2004
Edition: 2nd or 3rd
Report status to LMS as: Passed/Failed