To add content to the central repository:
Select Central Repository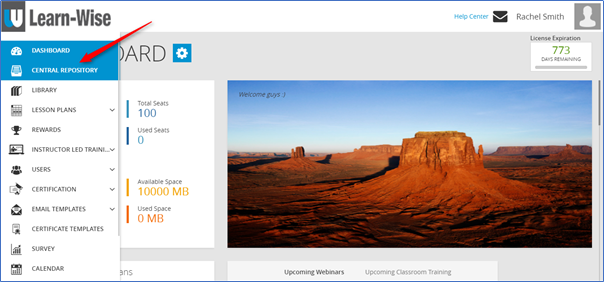 Click Upload > Drag and drop files OR Select file from computer to upload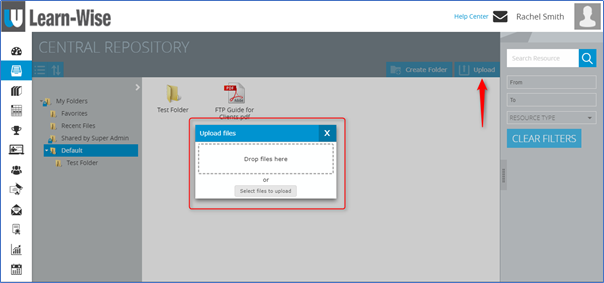 The selected files will automatically upload to your Central Repository.
Organizing Content in the Central Repository:
You can create folders to organize the content in the Central Repository. All files uploaded into a folder in the Central Repository will stay in that folder. If a specific folder is not designated when a file is uploaded, the file will automatically be added to the Default folder.