If you attended a classroom training, and your instructor gave you a 9 or 10 digit code, you will need to use this code to certify your attendance at the training. You will not be counted as present in the training until you enter the code.
To certify your attendance in a classroom training with a given code:
Select Assignments > Instructor Led Trainings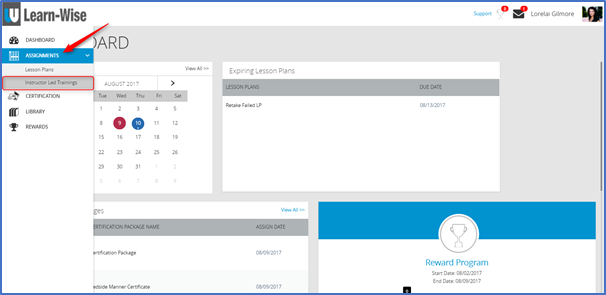 \
Click "Accept" (on the classroom training invitation options)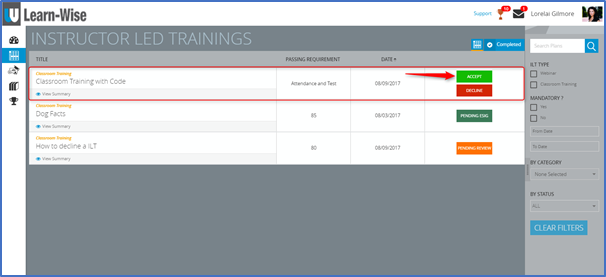 To confirm the acceptance of the classroom training invitation:
Click "Yes" on the confirmation message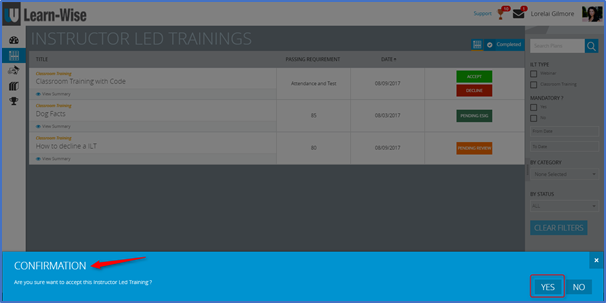 After the classroom training has been completed:
Submit given code > Click

NOTE: If a test has been added to the classroom training, it will not be accessible until the code is submitted.