As an Admin, you can regenerate a User's certificate if they have passed that credentialing course. The User can also regenerate their own certificate through the credentialing tab and clicking on the "Completed Courses" button.
1. If a User has lost their certificate they may ask you to regenerate it for them. To do so go to the Reports tab. You will see a list of reports, click on the View button for the Credentialing Completions (by User) Report.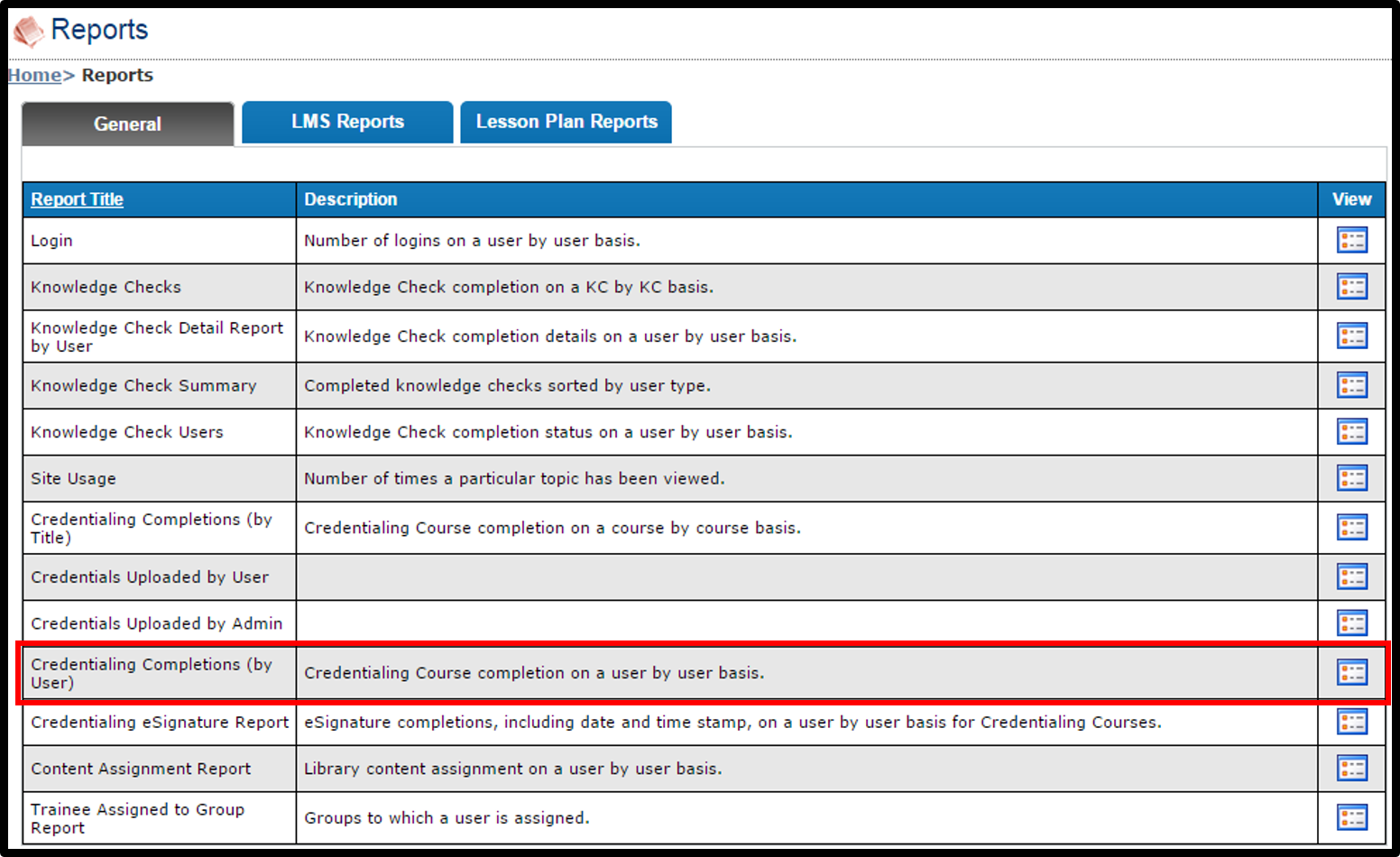 2. Search for the name of the User using the search boxes at the top. When you find their name click on "Courses Taken."

3. This drops down further into the report to show you all of the courses that User has taken. Click on "Generate Certificate" for the course they need the certificate for.

4. The certificate will download as a PDF, which you can send directly to the User.