You can use Learn-WiseGo to organize and host webinars using a 3rd party webinar tool. Learn-WiseGo currently supports GoTo Training and WebEx. This FAQ focuses on GoTo Training. If you want to use WebEx, please see the FAQ dedicated to organizing webinars with WebEx.
Before you can host a webinar in Learn-WiseGo using GoTo Training, you need to
Create a GoTo Training Account
Connect your GoTo Training Account to Learn-WiseGo using your
GoTo Training account email
GoTo Training account password
GoTo Training Consumer key
To set up a GoTo Training account:
1) Purchase GoTo Training online through the GoTo website https://www.gotomeeting.com/training/pricing.
*Note: please take care to purchase GoTo Training. Other similar-sounding Citrix products such as GoTo Meeting and GoTo Webinar are not currently supported.
2) Set up your GoTo Training username and password.
3) Login to the developer forum and create a new APP, https://developer.citrixonline.com/user/me/apps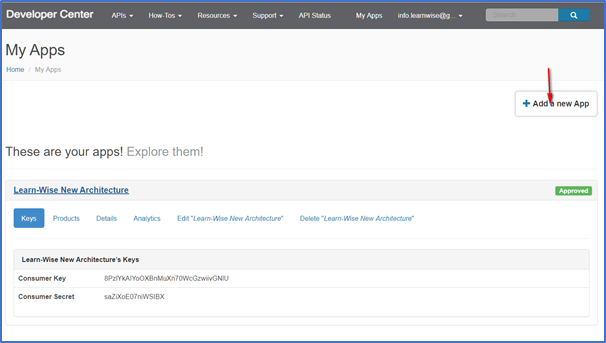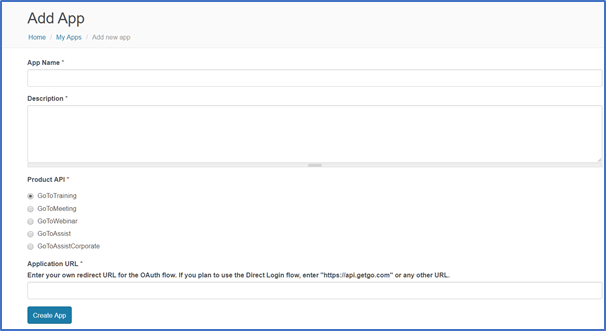 Once your App is created, your consumer key and consumer secret will be generated.
4) Click your App

5) Your consumer key and consumer secret will be located under the "keys" tab. You only need to copy the Consumer Key for Learn-WiseGo.

Once your GoTo Training account is set up, you can connect it to Learn-WiseGo. You can do this from the "Create Instructor Led Training - Webinar" or through the Settings > Application tab.
You will only need to enter this information one time.
Select GoTo Training from the drop-down menu under Webinar Tools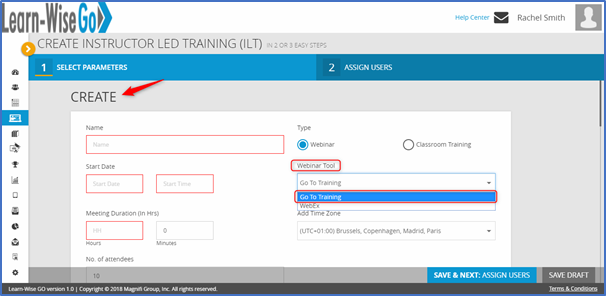 Select "Enter Webinar Details"
Enter Subscriber Email Address, Password, Consumer Key and Max no. of attendees > Click "Submit"