Please Note: Webinars must be started through your Learn-WiseGo platform. Once the webinar has concluded it may show as "in progress" for up to 24 hours.

To start a webinar:
Go to Instructor Led Trainings > Instructor Led Trainings on your Dashboard.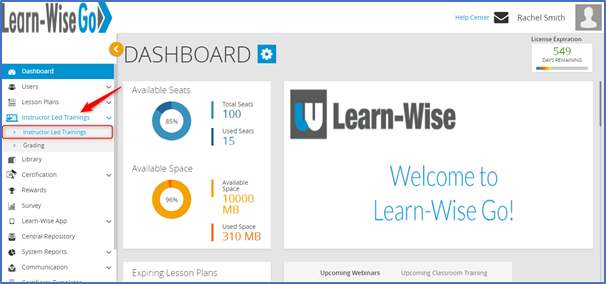 Locate the Webinar that you wish to start > Click "Start"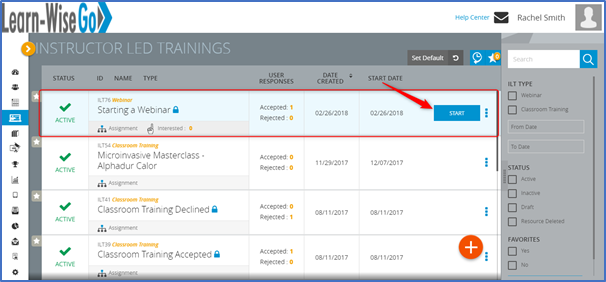 Once you click start, a window with your 3rd party tool (either Go To Training or WebEx) will open. Follow the instructions to launch the webinar.
IMPORTANT: You must disable pop-up blockers BEFORE you try to launch a webinar. If your pop-up blocker is NOT disabled, your 3rd party tool instruction prompt window will not appear and you will not be able to launch the webinar.