To access your assigned Credentialing course, you will first need login to your Learn-WiseGo platform. 
To login: 
Enter your Username & Password > Click 'Login'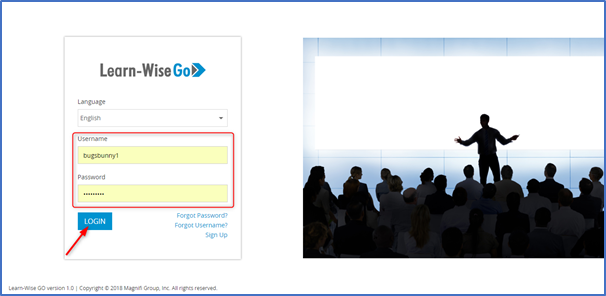 You can access your assigned Credentialing courses by:
1. Selecting the Certification tab from the menu sidebar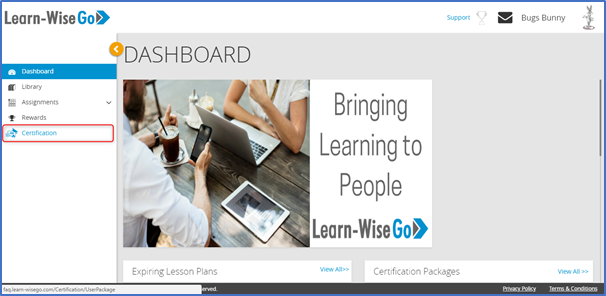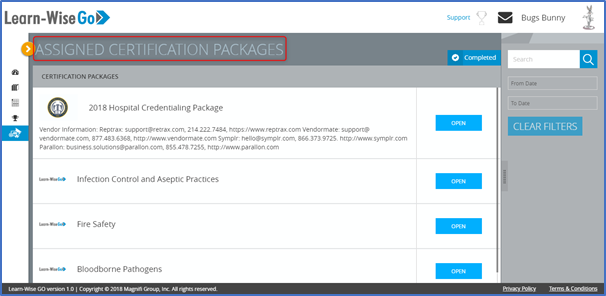 2. Directly from your dashboard using the Certification Package widget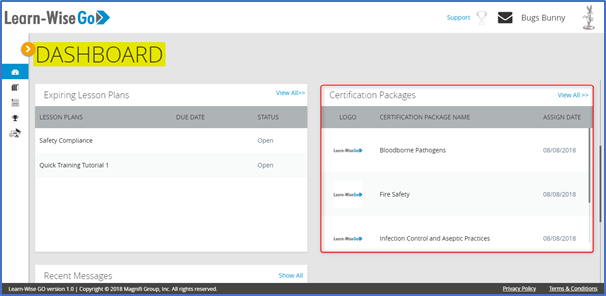 To access a course from the Certification tab on your menu sidebar:
Click 'Open' next to the desired Certification Package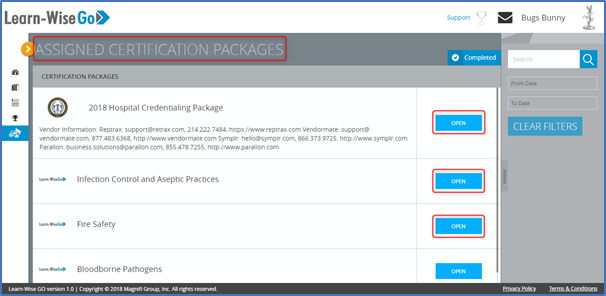 To take a Certification course:
Scroll down to locate the course you would like to take from the list > Click 'Open'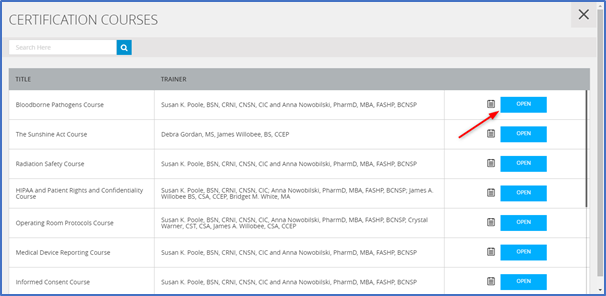 To access a Credentialing Course from the Certification Package Widget on your dashboard:
Click 'View All' or use the scroll bar to find the Certification Package from the list and then click on the Certification Package name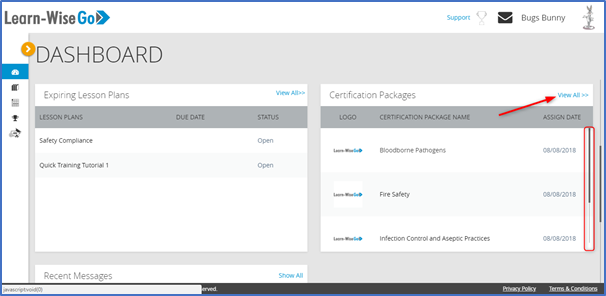 After successfully completing a Credentialing Course, you can always:
1. Retake the course if it has expired – simply click 'Retake'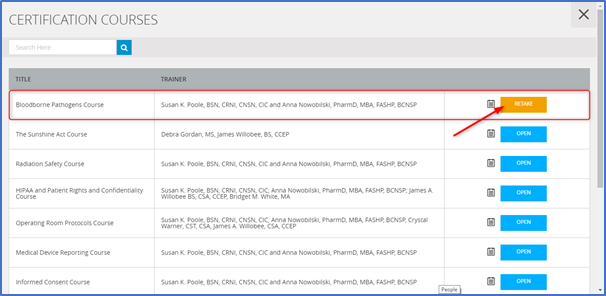 2. Download your Certification of Completion – click the 'Completed' tab located on your Assigned Certification Packages page and then click the 'Download' icon to download another copy of your completion certificate.