To create a Group Manager, log into your Learn-WiseGo site with your master administrator credentials. Only a master administrator can create a group manager.
Go to: Users > Sub Administrators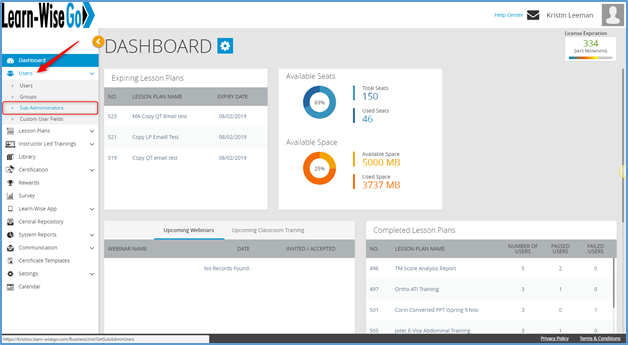 To create a new sub-administrator account > click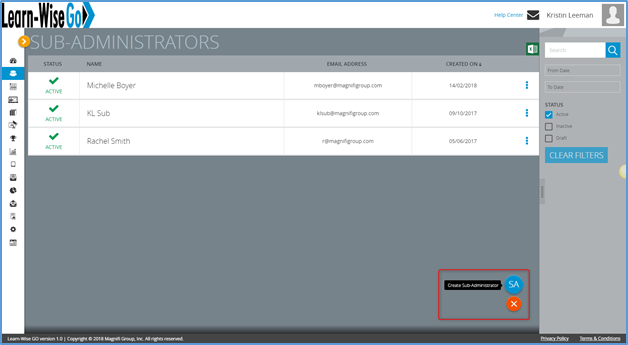 Fill in the required information for your sub administrator. When you are finished, click "Next" to set the Privileges.
Find the privilege box for "Group Management" and tick the box next to "Manage Groups."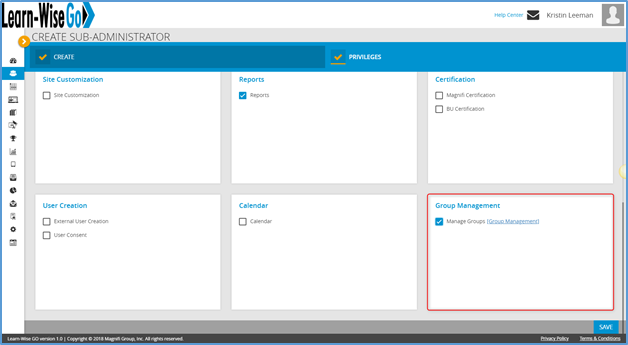 A dialog box will appear with a listing of all the groups you have on your site. Check the boxes next to the groups this administrator should have access to manage.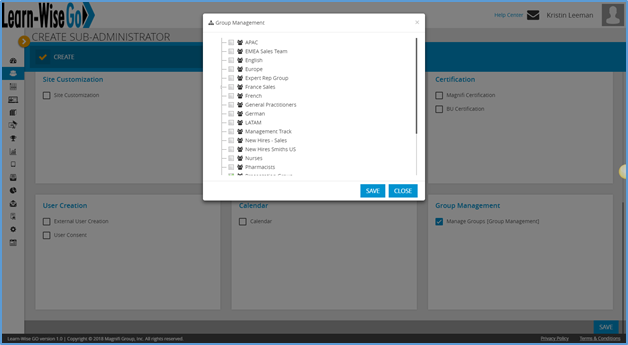 Click "Save."
Any other privileges you have given this user will now apply only to these groups. For example, if you have also give your group manager the Lesson Plan privilege, he will be able to create and assign lesson plans, but he will only be able to assign them to his groups. When he logs in as an administrator, he will only see his groups, and when he views the reports, he will only see data for his groups.