When creating or editing a lesson plan, you can add a training category under General Settings.

To apply a category to this LP you can simply select an existing category from the drop-down list.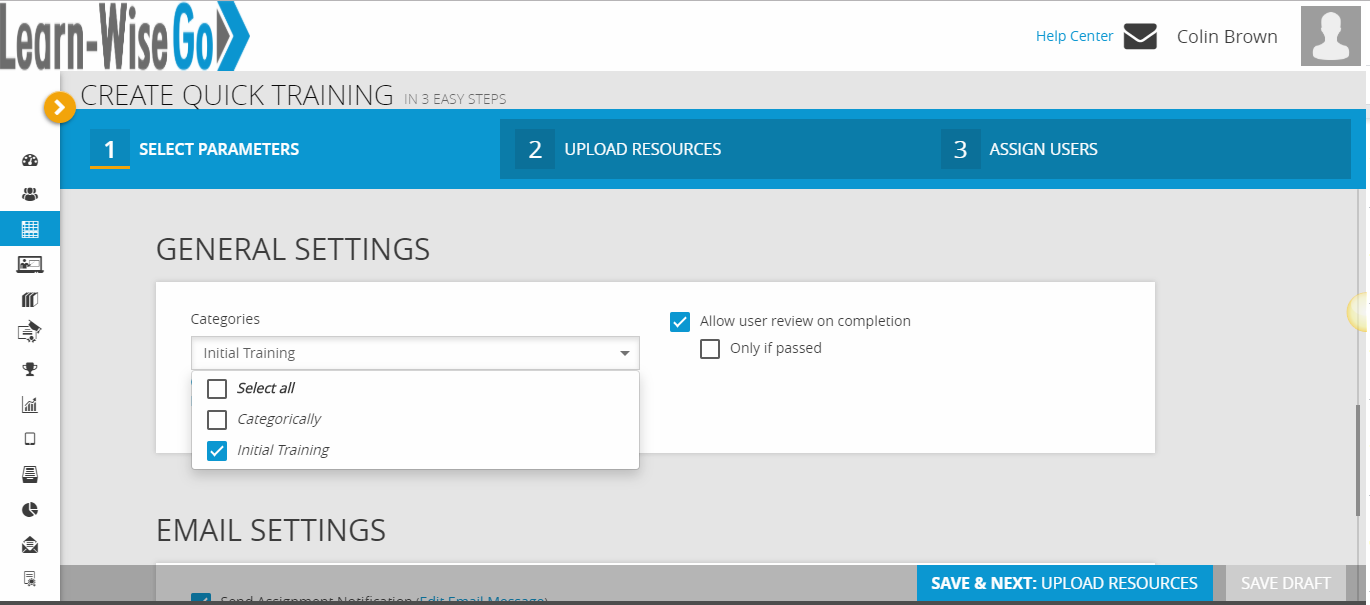 To create a new training category you can press the Create Category button below the drop-down menu. Just name the category and hit submit and that will create the category. If you wish to change the name of or delete a category you can simply press the Edit Category button.