There are 2 different webinar tools that you can use to conduct a webinar training in your Learn-WiseGo platform: WebEx and Go To Training. This tutorial will focus on registering an account with the webinar tool – Go To Training.
To set up a Go To Training account, you will need to purchase Go To Training online at https://www.gotomeeting.com/training/pricing.
Please Note: Be sure to purchase Go To Training. Other similar-sounding Citrix products such as Go To Meeting and Go To Webinar are not currently supported.
Set up your Go To Training username and password.
Login to the developer forum and create a new APP at https://developer.citrixonline.com/user/me/apps.
Once your APP is created, your consumer key and consumer secret will be generated
To access this key and code, click your APP and look under the "keys" tab.
To enter your Go To Training account details in your Learn-WiseGo platform, select Instructor Led Trainings > Instructor Led Trainings from the menu sidebar.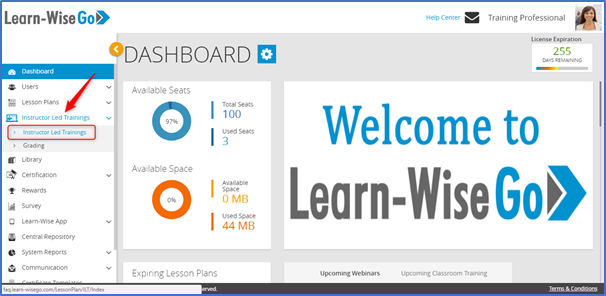 Click the orange plus icon to create a new Instructor led Training.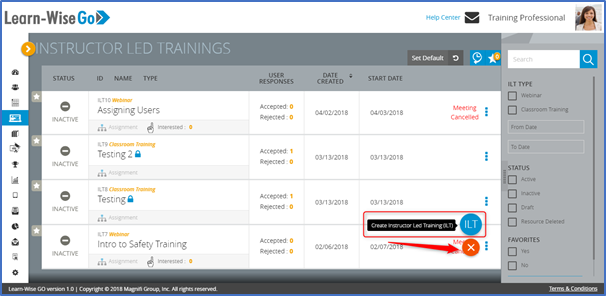 Under Webinar Tools, select Go To Training from the drop down menu.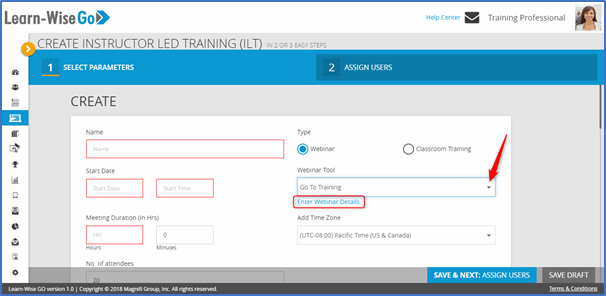 Enter your Go To Training details and click submit.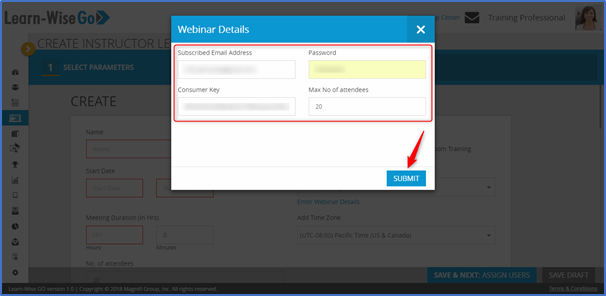 Please Note: You can also enter your Go To Training webinar details by selecting Settings and then Application on your dashboards menu sidebar.