FEATURES OF ADOBE CAPTIVATE:
Adobe Captivate is a software that is used to build engaging eLearning modules. Use actors, voices, interactions, and quizzes to build your content.
More information can be found on Adobe's website: http://www.adobe.com/products/captivate.html
PUBLISHING IN ADOBE CAPTIVATE:
How to publish Captivate SCORM content in an LMS: http://helpx.adobe.com/captivate/using/learning-management-system-lms.html
Go to File > Publish Settings
Quiz > Reporting section:

Enable reporting for this project
Standard: select SCORM 2004
Completion Criteria needs to be set to Quiz is attempted
Success Criteria needs to be Quiz is Passed

Click Configure > SCORM Version section: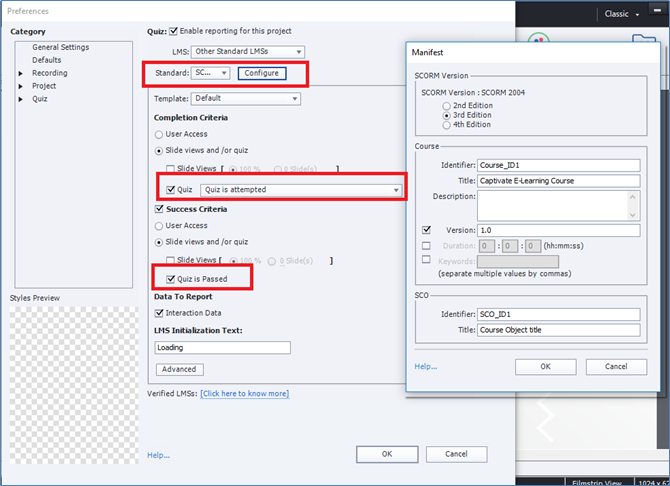 Under Quiz>Pass/Fail:

Failing Grade allows user 1 attempt, never infinite. (When you upload the file as a Training Module, you will select how many attempts.)
The "Show Retake Button" needs to be unselected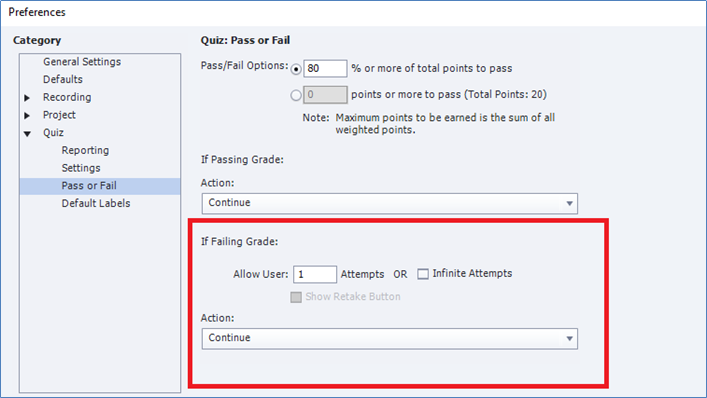 Go to File > Publish
Publish as: HTML5/SWF
Select Zip Files
Output Format: HTML5 must be selected (displayed as a darker shade of gray) and SWF must be deselected (displayed as a lighter shade of gray).
Click Publish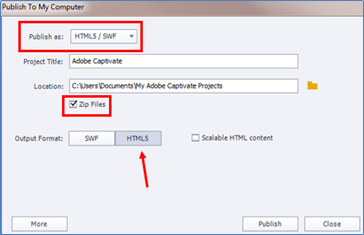 SPECIFICATIONS FOR UPLOADING TO LEARN-WISEGO:
Uploading into Your Content/Library
Create a topic and upload your Adobe Captivate .zip file as a supplement file
Expand and select index_SCORM.html
Uploading as a SCORM Module
Create a Training Module

Under SCORM Module, select Yes
Upload your file as a .zip file
Click Save
Publish as desired
Uploading as Non-SCORM Module
Create a Training Module

Under SCORM Module, select No
Select Yes for Content
Upload the zip file and choose htm as the player
Click Save and Assign
Your module will be uploaded to Learn-Wise and you will be able to add a Learn-Wise test, or keep the module as content only.